Meat & Meal Boxes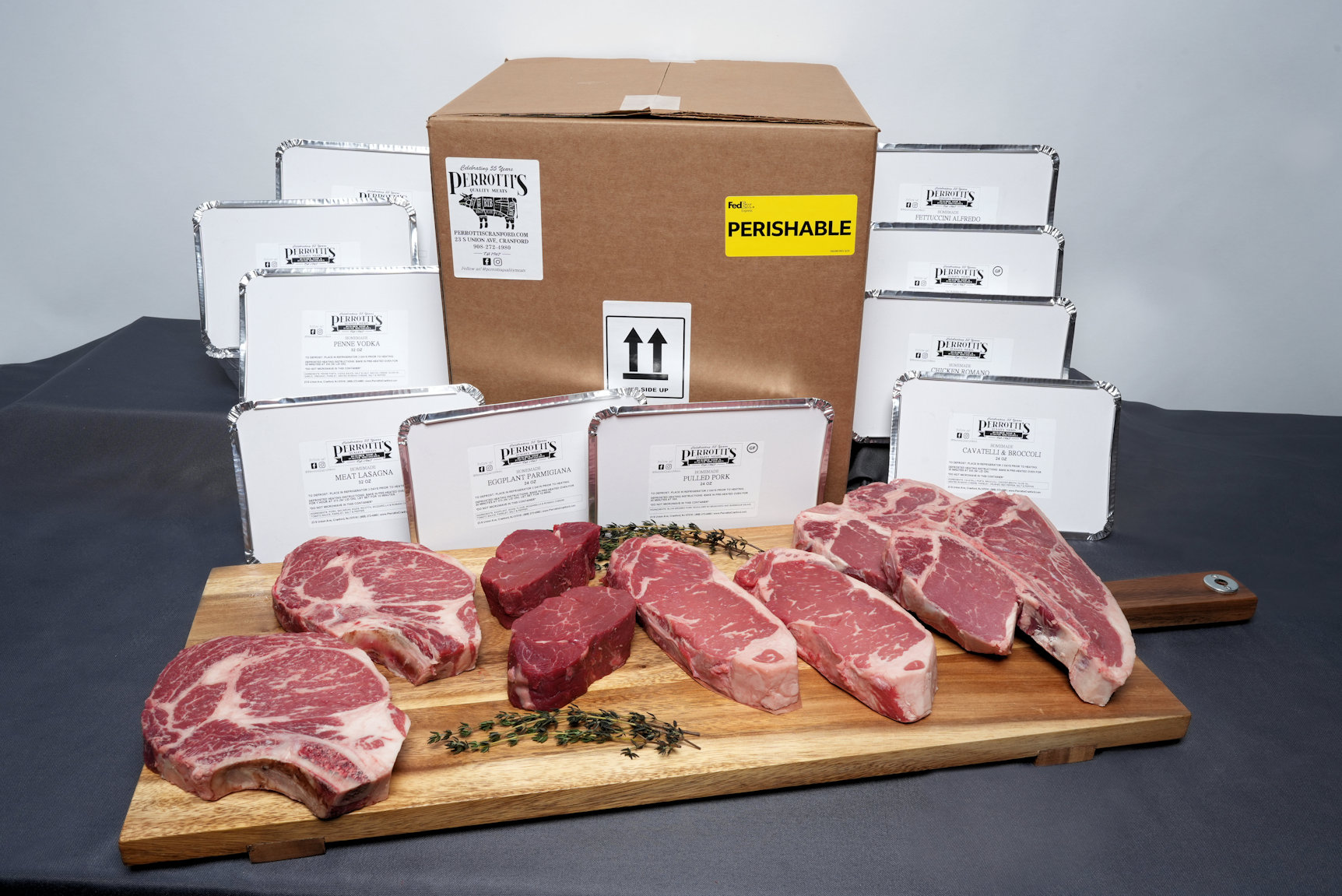 If you're out of town or want to send Perrotti's as a gift, our new Meat & Meal Boxes are perfect for you!
At Perrotti's, we know the value of a home cooked meal and the freshest cuts of meat. We take pride in serving our customers with a traditional butcher shop experience and authentic Italian cuisine.
With our new Perrotti's Meat & Meal Boxes, we bring the butcher shop and those same home cooked favorites straight to your doorstep.
We offer a Prepared Meals Box and a variety of Pre-Built Meat Boxes to choose from.
How It Works
What to Expect
All items in our Meat & Meal Boxes are prepared fresh at the time we receive your order. We then freeze your order to seal in maximum freshness.
Orders are shipped via FedEx in a 14"x14"x14" corrugated box with thermal insulation and reusable ice bricks to ensure your food reaches you at the perfect temperature within 24-48 hours from shipping.
Shipping Rates & Delivery Time
Please refer to the following for shipping rates and delivery timing based on your location: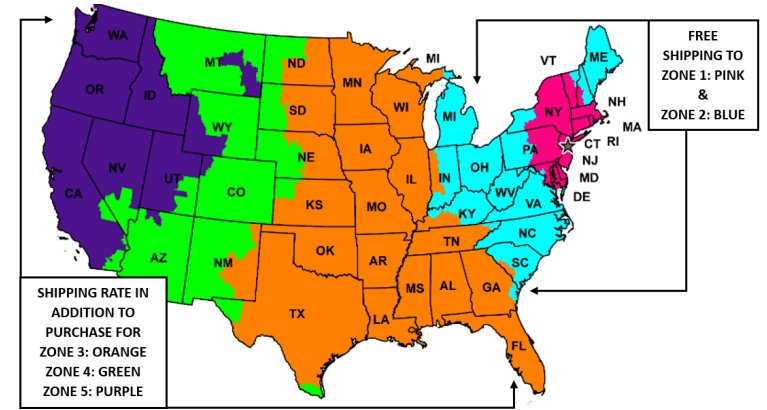 SHIPPING RATES AND DELIVERY TIMES BY ZONE
NEXT DAY SHIPING
Zone 1 (Pink) - FREE SHIPPING
Ordered On
Ships On
Delivery On
Monday
Tuesday
Wednesday
Tuesday
Wednesday
Thursday
Wednesday
Thursday
Friday
Thursday
Monday
Tuesday
Friday
Monday
Tuesday
Saturday
Monday
Tuesday
2 DAY SHIPING
Zone 2 (Blue) - FREE SHIPPING
Zone 3 (Orange) - $40-100 Depending on weight
Zone 4 (Green) - $40-100 Depending on weight
Zone 5 (Purple) - $40-100 Depending on weight
Ordered On
Ships On
Delivery On
Monday
Tuesday
Thursday
Tuesday
Wednesday
Friday
Wednesday
Monday
Wednesday
Thursday
Monday
Wednesday
Friday
Monday
Wednesday
Saturday
Monday
Wednesday
Please call (908) 272-4980 to inquire about your estimated shipping rate based on your box selection & zip code.
Shipping Rates vary based on box weight and exact destination (zip code).
Changes in fuel costs, delivery and pickup conditions, special handling requirements, holiday package volumes, and special circumstances that affect network capacity can cause prices to fluctuate.